John is a talented and charming agent and a true pleasure to work with. He genuinely cares about his customers, clients, real estate agents, and everyone else he works with in real estate transactions. He's a broker who buyers and sellers love to work with and real estate firms have to contend with. Under John's tutelage and guidance, First Flag Realty, Inc. has grown and expanded to be one of the top, if not the topmost, real estate firms of its time.
Simply put, John is a caring individual, a fine listener, and a wonderful broker. His patience and consideration to your needs is second to none. His main mission as a realtor is to work hard until you buy, sell, or rent that perfect property that you want. Always eager to help, John provides 24/7 service and quick response time. He understands the pressure and stress that comes with buying or selling a house, so he goes the extra mile to take you through the process carefully and goes through every detail before making a transaction. His goal at the end of the day is to make your home buying and/or home selling experience truly positive.
John is a very considerate and attentive broker whose expertise lies in the real estate market. Strategic marketing and expert negotiating skills are what make John as successful as he is and are essential tools for success for many years to come. He looks forward to helping you with your real estate needs!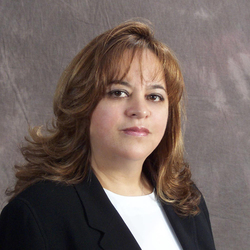 Janeth's honesty, integrity, and unwavering commitment to her clients have earned her an exceptional reputation in the world of real estate. Janeth's thorough approach and proficiency in both buying and selling real estate has allowed her dedication to shine through and has led to consistent referrals.

She is an asset to First Flag and an agent devoted to providing the best possible service in all transactions..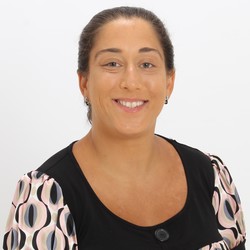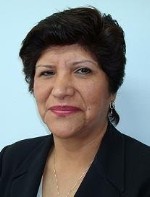 Take advantage of working with a caring and genuine realtor dedicated to you, your family, and your real estate needs!

Esmilda believes her role as your real estate agent is to guide and direct you every step of the way. Whether you are looking to sell your home for top dollar, purchase your dream home at the right price, or are looking for opportunities in real estate, Esmilda will use her expertise to guide you to the right decisions.

Her track record speaks for itself and you will quickly learn than Esmilda is the realtor who will help you fulfill your goals and ensure exceptional results.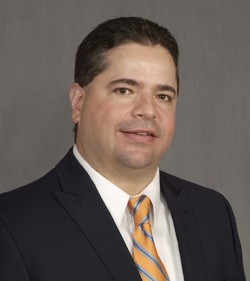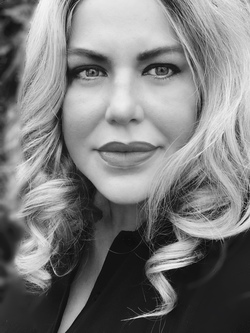 Cristina's introduction to Real Estate came at a very young age from her father, Carlo B. Callegari, who was a Manhattan Broker for over 30 years. Cristina spent many a day behind the scenes watching her dad negotiate deals, solve crisis's, and young Callegari even regularly injected her opinions into the management of buildings that her dad personally owned. Her father was her childhood Mentor and Hero.

However, like most rebellious children, Cristina yearned to do something other than the "family" business, and wanted to leave a "mark" of her very own. So, for 14 years Callegari worked for such prestigious firms as Deutsche Bank, JP Morgan Chase and MetLife in both Management and Sales capacities. While she was very successful, earning her Series 6, Series 63, Life and Health Licenses, an Investment Advisor designation, and she even published 5 financial articles for various on-line publications. Despite all this Callegari still felt that something was missing. Passion.

And, what has Cristina always been passionate about? Real Estate!

In a leap of faith she accepted a position as the Sales and Operations Manager of a highly regarded boutique Residential Brokerage located in North Eastern Queens. There Callegari fine-tuned her Real Estate skills by negotiating difficult deals, listing and selling properties, and acting as the right-hand to the Broker. In 2007, Cristina was even recognized by Strathmore's Who's Who, for "Exemplifying Leadership and Professional Achievement in her Occupation."

Cristina's Clients are graced by her honesty, consummate professionalism, meticulous eye for detail, and her thorough knowledge of New York Real Estate.

Cristina thinks that she is lucky indeed, "I don't have a job; I have a Career that I built from my life-long passion. And, I get to do it for a company I am proud to work with, and for clients that are like family to me."
Roseanne's vast experience as a Realtor has made her adept at handling real estate deals both in Queens and on Long Island. She is particularly familiar with New Hyde Park and the surrounding areas, having lived there with her family for over 22 years. Roseanne is motivated and knowledgeable, and she provides the highest level of service and professionalism in all real estate transactions.

Roseanne bases her success on strategic marketing and her expert negotiating skills. Whether you are selling your home or looking to buy a home, Roseanne will skillfully guide you through every step of the way and ensure a smooth transition to fit your needs.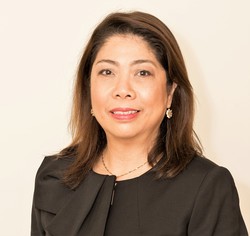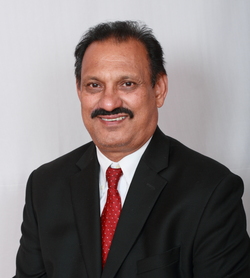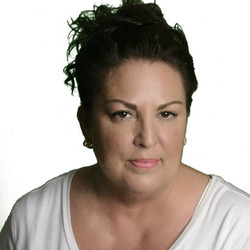 Having lived in Queens and Long Island for most of her life, Kerry has developed a valuable sense of different communities that she can connect her clients and/or customers with. This makes her uniquely qualified to find exactly what you are looking for.

Kerry is a highly experienced real estate agent with extensive knowledge of the market and its every-changing conditions. She ensures buyers, sellers, and investors alike fulfill their goals. If you are looking for a dedicated, personable, and skilled negotiator, call Kerry! She will put her knowledge to your use and make your transaction a smooth one.

Kerry has undergone additional training to receive professional certifications as a Certified Buyer Representative and a Seniors Real Estate Specialist. This allows her to be especially effective and particularly sensitive to the needs of both buyers and the senior community.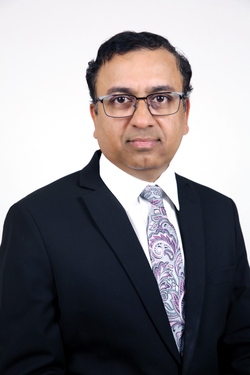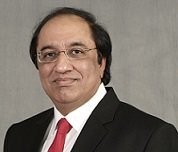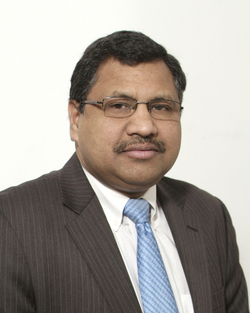 Cherian John started his real estate career in 1990 and has been an Associate Broker for the past 23 years. His experience has developed his vision and knowledge of varied properties and areas and polished his ability to work with different types of clients. John s heart and mind are focused on helping others succeed, including his clients, which has created a warm and reliable reputation both professionally and personally.
John is knowledgeable in commercial properties, REOs, Notes, Land Leases, Cap Rates and NNN Leases.
Working in real estate is his passion and helping others brings him happiness. As John likes to put it, live where you like to live, but invest where you can get the most return.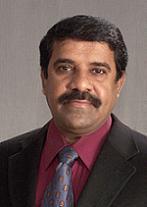 Kurian offers a warm, caring approach to real estate in this sometimes-cold world. He takes care of his clients as though they were family, keeping them fully informed throughout their buying or selling journey and easing their stress along the way. Customers and clients are equally comfortable working with Kurian because of this approach, coupled with his excellent skills and vast experience as a salesperson.

Kurian's reputation in the real estate market is evident through the praise, loyalty, and referrals he receives from his many satisfied customers and clients. He always put his clients real estate goals first and is dedicated to making the sometimes arduous process of buying or selling your home simple, easy, and satisfying.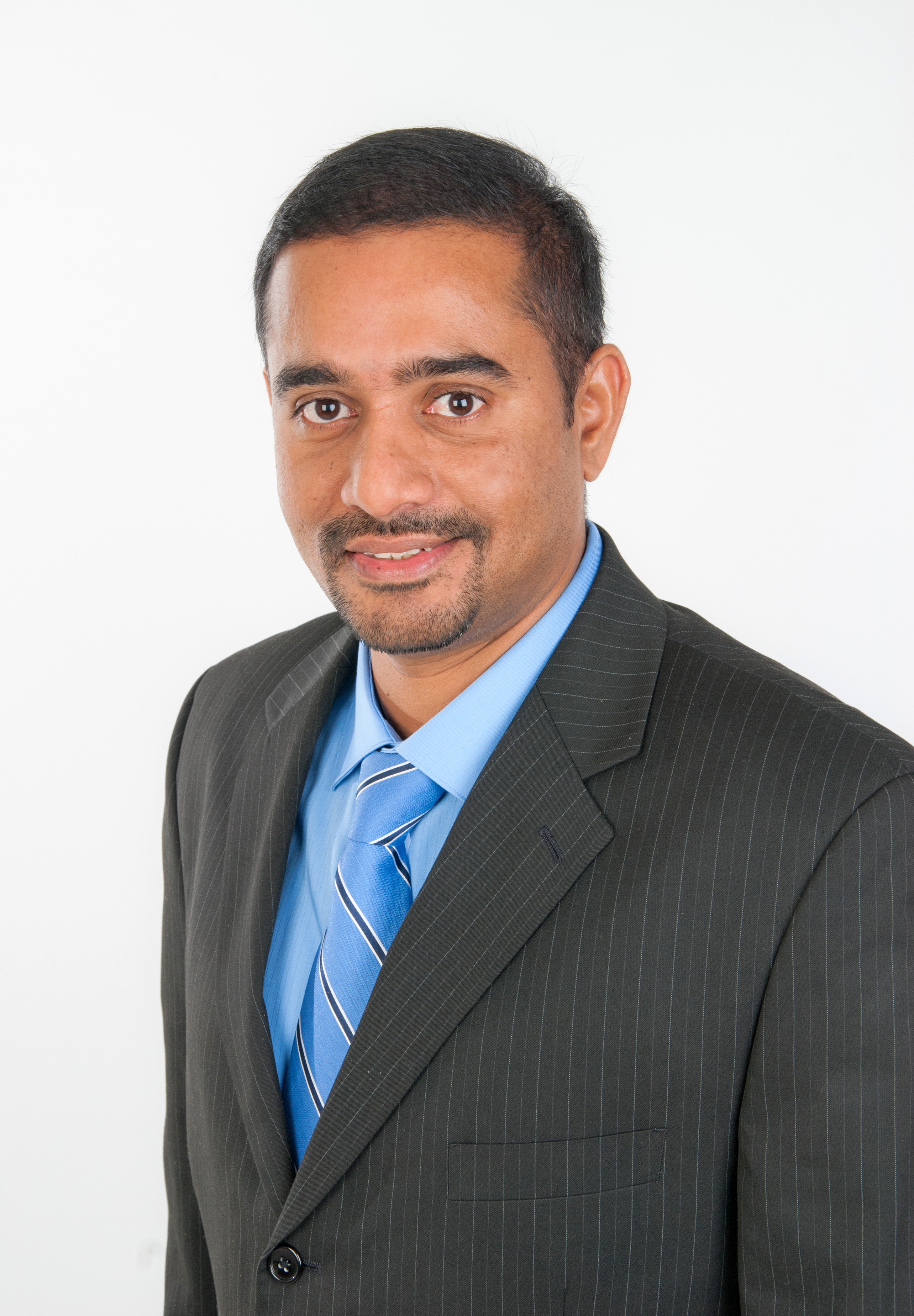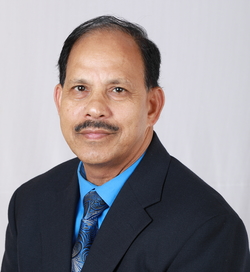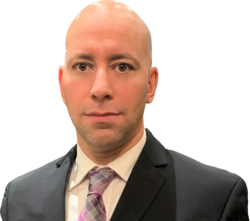 Peter's 20-year history in radiology has honed his outgoing personality and enthusiasm into an expertise in human relations. His experience in negotiations gives him an advantage as a newer agent, while his emphasis on customer satisfaction is his ultimate drive. Peter has high standards and focuses on bringing efficient and dedicated service to clients and agents.
Peter is trust-worthy and customer-focused, and he looks forward to delivering a positive, high-quality experience to all clients, regardless if they are buying or selling.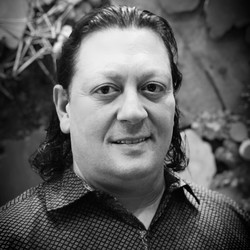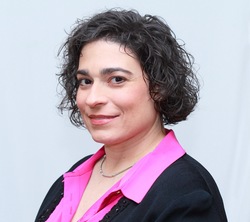 Maria is personable, motivated, and will do everything she can to make your real estate experience a comfortable one. Exposing your house to the list of many buyers she has is just one of the techniques she uses to reach the highest level of service and professionalism. As a result of her excellent reputation, Maria's referral sources are vast - coming from friends, family, business acquaintances, as well as the buyers and sellers that she has worked with previously. Her strategic marketing and expert negotiating skills are essential tools that make her as successful as she is. She is considerate and attentive, giving you an invaluable experience in the real estate market.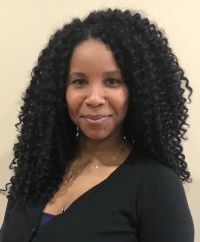 Glenella's corporate background in Banking and Human Resources has empowered her to become a reliable salesperson and a well-rounded individual. She incorporates professionalism and integrity in all she does and works hard to ensure maximum satisfaction. Glenella effectively accomplishes her client's goals by engaging and adapting quickly to the changing needs of the client and the market. Coupled with her business acumen, her positive attitude makes Glenella a welcoming and dedicated salesperson.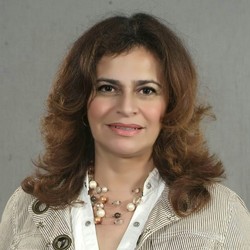 With a keen eye and an extensive knowledge of the real estate market, trends, and interior design, Laura offers her clients an outstanding level of service. Her experience within the Queens and Long Island area, coupled with her fluency in Spanish, allows her to reach and meet the needs of a wide clientele base. Laura has a stellar reputation for quick, timely response to each client's needs and concerns. Her telephone and email are always at hand and while it is essential to be sales-driven, it is also critical to balance this by fostering a professional relationship built on trust and understanding.
As a resident of Valley Stream, wife and mother of three, she fully understands the commitment to finding a dream home. She exemplifies integrity, dedication, hard work, and creativity at every stage of the real estate transaction. You can trust that she will work diligently to meet your real estate needs.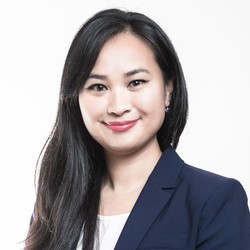 Sabrina is committed to providing the best real estate experience for her clients. She has excellent communication and interpersonal skills. Her ability to speak Chinese (Cantonese) and English allows her to personally understand the needs of her sellers and buyers and connect with a broader network within the community.
Sabrina's vast knowledge of the real estate markets in Long Island and Queens make her an asset. Whether you are looking to sell your house or find your dream home, she is dedicated to helping fulfill your dreams. Her determined work ethic, expert negotiating skills, and unwavering integrity ensure a smooth real estate experience.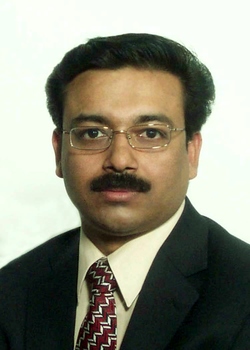 Manoj's work ethic and unwavering commitment to satisfying your real estate needs has made him a highly respected and sought after professional in the real estate industry. Manoj is comfortable working with many different neighborhoods and price ranges to satisfy the needs of his clients. He has an immense amount of experience in the real estate field. His realtor experience allows him to address any questions or concerns that are fielded by customers and clients. Manoj's innate creativity and strategic thinking leads clients and customers to the right solutions for their real estate needs. Due to his wonderful reputation among buyers and sellers in the real estate market, he constantly gets returning clients and referrals.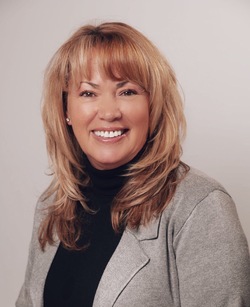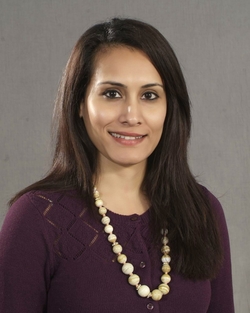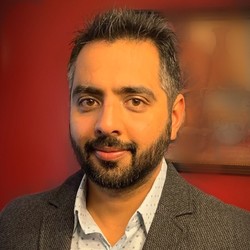 Growing up in Brooklyn and moving his own family to Long Island as an adult has given Ahsan a foundation in city life and a unique insight of why many families often settle down on Long Island. He has combined this knowledge with over 15 years of sales experience to become an effective negotiator and master salesperson.
His dedication to his wife and young children, combined with hard work, makes Ahsan an honorable and efficient salesperson who is qualified in understanding a family's needs and how to meet them. Call him today for personal, high-quality guidance in making your housing decisions.

Arthur brings over 30 years of leadership and sales experience to the local real estate market. He melds the skills he acquired through his BA in Marketing with a proven track record of delivering high-quality customer service to meet the needs of all his clients. Whether selling your home or looking to buy, Arthur's superior negotiating skills and ability to expeditiously resolve concerns make him the right agent to get the job done.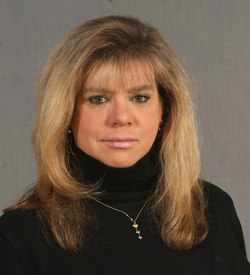 LynnMarie's career in real estate over the past 20 years has taken numerous forms - from home-buyer to real estate investor, to flipper to landlord, and finally, to real estate salesperson. While her career did not start out in real estate, her passion for it was always there.
LynnMarie started her professional career as a social worker, specializing in geriatrics. While in graduate school her passion for real estate was piqued while working on housing issues for the elderly. It was at this time she had her first home built. This property became her first income-producing property, making her a first-time landlord. In the years following, LynnMarie has invested, flipped, and sold over 30 properties. While dealing in her various real estate ventures, she has acquired vast knowledge in the construction and maintenance aspects, as well as the staging of properties for investment and sales. LynnMarie's skills also include practical experience and educational certificates in property management.
While she has transitioned from a social work career into her true professional passion in real estate, LynnMarie continues to call on those skills every day. They make her keenly aware of sellers and buyers' needs, wants, and desires. She offers a business/nurturing quality that can assist and ease in making your real estate transaction a comfortable, knowledgeable, and pleasant experience.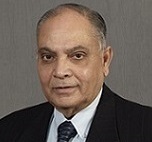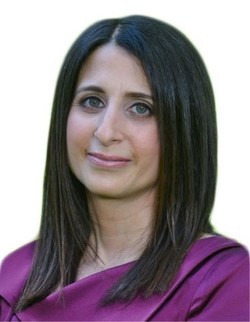 Renee Soussan is a lifetime Long Island resident who has a vast knowledge of the different neighborhoods within Nassau County. Renee is committed to the highest ethical and professional standards. She has both excellent communication and interpersonal skills, which allow her to understand both the buyers and seller s needs. She believes that her customers and clients deserve the best personal service.

Renee graduated Queens College with a Bachelor of Arts degree in Sociology and a minor in BALA (Business and Liberal Arts). She volunteers her time in various community positions. This experience has given her the opportunity to have a presence within the New Hyde Park community.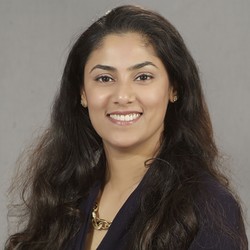 Sabiha works with both buyers and sellers. For buyers, she understands every person's needs are unique and that time is invaluable. She has an extensive knowledge of the residential marketplace and is a very tech-savvy Realtor. She will do a comparative market analysis of prospective homes within your range and schedule private showings. Sabiha will walk you through the process of home buying and assist you in your home purchase beyond the closing.
Sabiha resides in New Hyde Park and is well acquainted with the local area and surrounding towns. She works in both Queens and Long Island. For sellers, she does a thorough market analysis of residential homes within your area and suggests marketing strategies that will make your home better than the competition. Research shows that 9 out of 10 home searches begin online. Due to her web presence, she can market your home on top search engines and websites. Sabiha sets high goals for herself and is very competitive. Customer satisfaction is her motto. She will negotiate the highest price for your home until you are completely satisfied.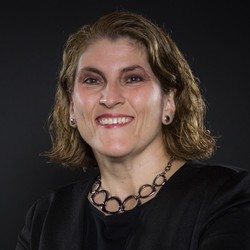 Stella helps her clients find the ideal home for their needs while building a successful financial future for themselves and their families. She believes that honesty and hard work are crucial qualities to service the client through consistent communication for selling or attaining the best property price that appraises. She will work hard for your real estate needs while having your best interests in mind at all times.
Stella fully understands that seeking or selling a home is one of the more significant events in one's life that deserves complete professionalism and dedication.
Stella is forward-looking, aggressive, and competitive. Her vision for results is one of her positive strengths. She is an aggressive individual who wins through hard work and persistence; That is, she will come up with a good idea and follow through.
She works hard at achieving her goals. She loves to win and hates to lose. Stella can be successful at many things, not because of versatility, but rather, because of her determination to win. Her clients can expect a cohesive business strategy that includes aggressive marketing, proper pricing, and target advertising, utilizing the latest technology. Motivated by wanting to come through for every client, Stella works relentlessly so that sellers will get the best exposure and highest price, and buyers will secure the perfect property.
As a proud New Yorker, Stella is knowledgeable about Queens, Brooklyn, & Long Island. She is also familiar with the complex world of Residential, co-ops, condos, Shortsales, Multi Family and Mix use, as well as the unique qualities of each diverse neighborhood niche.
Stella will guide and educate you about the different neighborhoods and real estate options in New York. Her knack for listing and selling the property, and negotiating deals that benefit her clients, has inspired sellers and buyers to repeatedly entrust her with their business.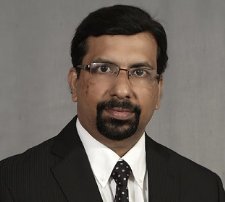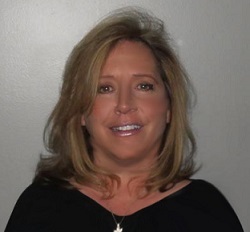 Lori was a professional dancer her whole life, but she always loved the real estate business. She loves meeting new people and helping them find the home of their dreams. Buying or selling a home is a huge life decision. Her goal is to give her clients and customers the most comfortable real estate experience as possible.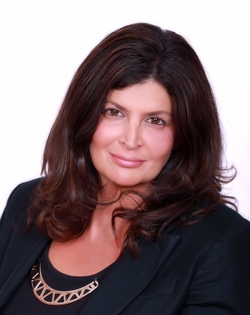 Tina is a personable and motivated agent who will do everything she can to make your transaction as smooth and comfortable as possible. Tina works extensively with internet marketing. Exposing her client's properties to the
largest number of qualified buyers is just one of her methods that she uses to reach the highest level of service and professionalism. She is a member of the Long Island Board of Realtors and National Association of Realtors.
Tina is presently specializing in the high-end market of houses. Her success is not in the assurance of providing quality service, but in the guaranteed implementation of a customized, result-oriented, marketing strategy based on individual needs and circumstances. Tina possesses the highest professionalism and keen problem-solving skills, which has earned her an exemplary reputation with clients and customers. As a result, her referral sources are numerous, coming from friends, family, business acquaintances, community involvement, and most importantly, from buyers and sellers that she has represented in prior transactions.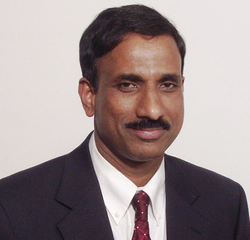 Known for his integrity, professionalism, and commitment, Raju will help you in achieving your goals as a prospective buyer or seller. In the real estate market, persistence and flexibility are essential for a realtor to have, and Raju has just that. He is always looking for new deals and opportunities for his clients and customers. Whether you are buying, selling or renting, Raju is the perfect answer for your real estate needs. He looks forward to personally aiding you with his expertise and vast knowledge of real estate. Raju listens to his clients and customers and asks the right questions to discover what their needs are. He does this in order to find the right buyers for his clients and the perfect homes for his customers. When you need a realtor to complete a real estate transaction, a sometimes strenuous proposition, one needs to look no further than Raju for help.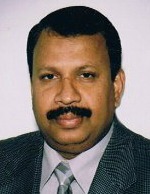 Mathew offers an active spirit in this very demanding world of real estate. He provides creative problem solving methods and utilizes the extents of the system to offer the best service. His abilities allow him to ensure the successful conclusions of optimum transactions. Mathew is a thorough and reliable professional, who uses his superior customer service to ensure that his clients and customers will have a satisfying home buying/home selling experience. Mathew is eager to match home buyers with a home that perfectly suits them and their needs and interests. His careful attention to detail provides clients and customers with the best results. Mathew's direct approach ensure that your needs are met in the most convenient way possible.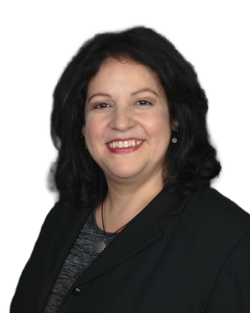 As far as she can remember, Marisol Velez has been passionate about real estate. While growing up in New York City, she always knew that she wanted to help others and found her true calling in the real estate business. Marisol is fluent in Spanish and English, which allows her to serve her clients with confidence and proficiency and guide them through one of the biggest investments of their lives from the beginning to end. Marisol s successful track record can help you achieve a successful sale.